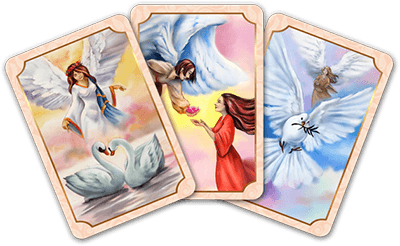 Angel Tarot

Angel Tarot
Learn from the wisdom of the angels now!
Now, for the first time ever - Angel Tarot – specially developed for your smartphone!
Benefit from the centuries-old wisdom that angels carry within, and find out more about yourself. Their messages can give you the faith you need to make your dreams come true.
Evidence of the angels' presence among us has existed for ages. These invisible and elevated spiritual beings have the mission to guide us delicately and render support in various situations.
In their essence, angels are guardians and messengers, and one of their main tasks is to deliver the personal messages the Universe has for us! Angel Tarot is one of the ways you can connect with these invisible helpers and find out what you want to know about yourself, love and life in general.
Features of the application:
A deck of 32 beautiful cards, specially developed for maximum authenticity
Nice design and easy navigation
A chance to find out the name of your own personal guardian angel and his individual advice
Variety of spreads for any situation
Unique and detailed interpretations of each card